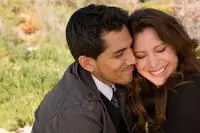 Relationship Counseling is offered by Kimberly Thomas-Combs.
Is your relationship in trouble?
Do you have the same arguments over and over?
Is there too much distance or too little love?
Do you regret getting together?
Do you feel angry and resentful?

Get the skills you need to turn your relationship into a success story.
Relationship counseling is available for:

Married couples
Unmarried couples
Engaged couples who want pre-marital counseling
Individuals who want relationship strengthening

Problems that bring couples to therapy
Affairs (emotional or physical), suspicion or lack of trust
Frustration, anger, resentment
Feeling hurt, alone, and unhappy
Struggles involving money, chores, kids
Day to day stressors that can strain or kill a relationship
Sexual problems
Fears your relationship won't survive

If any of these sound familiar to you, we can discuss the issues and concerns you have about your relationship. Call and make an appointment today at 918-369-4950.